Blue Meteor Product Content Cloud (PCC)
Deliver in-context product content at scale
Go faster and be more agile while driving down the cost and complexity of acquiring, managing, and delivering personalized product content across all touchpoints with Blue Meteor Product Content Cloud. A unified, low-code, native Cloud platform that enables companies and communities to leverage automation and data science to unify and manage complex product content to streamline product data lifecycles and build and deliver more meaningful product experiences at scale.
Blue Meteor Product Content Cloud (PCC) includes everything required to power agile omnichannel businesses and create great product experiences while driving incremental revenue and reducing costs. Access Blue Meteor PCC's plug-and-play solutions and customize them to meet your exact requirements without coding.
Product Information Management
Product Content Syndication & Exchange
Workflow and Collaboration
Data Quality and Governance
Product Content ETL & Integration
Product Content Personalization
Automation & Data Science
Product Content Onboarding & Consolidation
Industry Data Standards & Connectors Support
Translation and Localization
Data Intelligence and Analytics
Already Own a PIM Solution? No Problem!
Blue Meteor Product Content Cloud (PCC) solutions can be seamlessly integrated with any enterprise PIM or MDM solution, driving even more value from those solutions.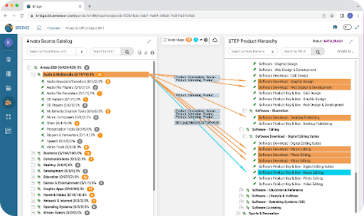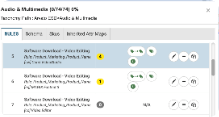 Cloud-Based Product Data Integration
Speeds up the collection and distribution of product data while improving data quality and compliance.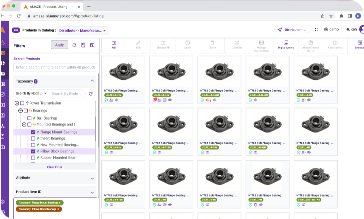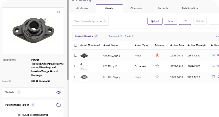 Product Information Management
Deliver amazing, relevant, in-context product experiences across all channels and constituencies with ease.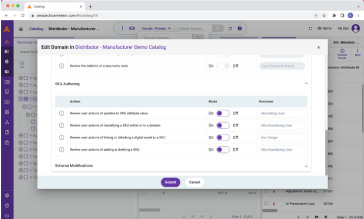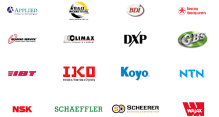 Industry Data Pool Solution
Exchange and govern product content based on industry developed standards.
A Scalable Solution Augmented by AI to Help Your Business Grow with Speed and Agility

Acquire & Onboard
Speed-up the acquisition of product
content from multiple sources
Enrich & Govern
Unify and manage complex
product content and catalogs
Optimize
Create and deliver meaningful,
in-context
product experiences
across all touch points
Audit, Analyze & Improve
Leverage data to gain objective
insights and keep improving
Publish & Distribute
Standardize, govern,
and automate
product
content exchange
Modern and Future Proofed
Accelerate Catalog Building Like Never Before with the Power of AI and Data Science
Blue Meteor's inbuilt data intelligence (Astro Data Intelligence), enables you to build catalogs, populate products, and map categories and attributes faster than ever before. As a sophisticated recommendation engine, it gives contextual and relevant suggestions for product categories to ensure that taxonomy and schema development, setting up of governance rules, and normalization are not just fast, but also accurate. You also have the choice to make refinements in these suggestions, which are automatically logged and applied in subsequent actions, so you can be sure that Astro is always learning!
Here's What Makes ASTRO Data Intelligence Impactful
Unlock the Power of Product Content Cloud